Hawai'i Wildlife Center celebrates 10 years of saving native birds and bats.
Take a journey with us as we reflect on the stories of people who have made this milestone possible, and as we share our hopes and aspirations for the next 10 years!
On this 10th anniversary of the Grand Opening of the Hawaiʻi Wildlife Center I am filled with gratitude and excitement. The gratitude is in remembering the community that came together to make HWC a reality, from the site, the architects & engineers, those that invested in the vision of this native wildlife response and rehabilitation resource, those that built the organization from the inside, and for the talented and passionate team that came together to do the hands on work of recovering native wildlife. Both the local community and friends that crossed the ocean to help open the doors will forever be in my heart. The excitement is for exceeding the expectations of the early projections of the need and impact the HWC would have on conservation of our native wildlife and second for the continued growth of HWC to meet the needs of helping our native bird and bat populations survive and increase as well as helping people and wildlife coexist. 
Linda Elliott
Founder, President & Center Director
Did you Know?
The Hawai'i Wildlife Center kicked off construction in 2008, celebrated the grand opening of the building in 2011, took in its first patient in 2012, reached its 1000th patient milestone in 2020, and its 2000th patient milestone in 2021. Whew!!
THREE EASY WAYS TO CELEBRATE WITH US!
SHARE
Do you have an HWC story? Favorite patient? Feedback? Please contact us and let us know.
Donate
Donations are critical to support the care of native patients in the hospital. There are many ways to give!
Shop
Check out our online store for your bird and bat gear! All proceeds from sales support the operations of HWC.
HULA FOR THE BIRDS (& BATS)
---
The pandemic brought new challenges, but Na Kupuna 'O Kohala continued to grace our Happy BirdDays celebration. Last year they did a video performance at the Hawai'i Wildlife Center that we shared online. So u'i!
My first introduction to the Hawaii Wildlife Center was at its land blessing ceremony in November of 2008.  I was inspired by Linda Elliot's vision, her gentle but clear fortitude, the beautiful land that would be home to the HWC, and also by Kumu Kaui Nakamura's dancers. 
I remember thinking this Kumu must be a lot of fun or she wouldn't be able to get these little kids to do anything, much less perform hula.  Many years later, as one of her kupuna haumāna, I can attest to the accuracy of my guess. We all have lots of FUN dancing for you.
Thank you Linda and everyone for inviting us to perform annually for your wonderful Center and celebrate your success and steady growth.  Our Hawaiian birds, our community, and our Hālau are all enriched by your dedication and vision.
Deborah W.
Na Kupuna 'O Kohala
Aloha, here's a photo of my daughter along with her Hālau sisters back when they performed at the HWC ground breaking ceremony way back then under Kumu Kaui Nakamura. They all are grown up now and are young adults. 
This was my first time seeing this facility. It was amazing to have this facility in our little community. It was very interesting to see what they offered for the Birds that were taken in. It was awesome to be a part of this grand opening.
Wow, I canʻt believe itʻs been that long since these girls performed.
Ann KC
Hula Mom
A FAVORITE MEMORY:
GARDEN PLANTING DAY
The spirit of aloha that day, while volunteers gave time and effort to clean up the site and organize the gardens was absolutely amazing and unforgettable. I feel so lucky to have been a part of this incredible project from day one, or technically day 2 or 3. Building a team of other volunteer architects and engineers, helping to spread the word with potential donors during the Great Recession, watching as contractors gave their time and donated materials along the way, celebrating the joyful opening, returning over the years… So much aloha!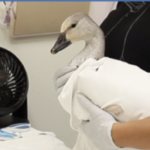 Will Ruhl
Lead Architect for HWC
There are many wonderful memories and thoughts that come to mind when I think of Hawaii Wildlife Center. My initial draw was that HWC was to be located in a place so dear to me and my family – the Halaula mill area and school where my father's family lived.  That was soon joined by the warm friendships and relationships developed with the Board members and the community of volunteers and supporters.  It always amazed me to watch Linda turn someone who may have had little knowledge or interest in our native birds into an avid supporter and advocate.  Her message was so inviting and compelling.
My personal favorite memory, though has more related to my area of expertise – the installation of the native plant and habitat garden.  After meeting with the Kohala Middle School students over the previous months, a gathering of almost a hundred volunteers signed in and gave their Saturday morning on May 14, 2011 to transform the bare earth surrounding the Hawaii Wildlife Center into a native plan garden. Complete with an irrigation system, stone pathway and stone benches.  The volunteers included students, their family members, faculty, friends in the Kohala community and other HWC supporters.  The plants and soil were provided through purchase and donations from Aikane Nursery and Chambers Nursery.  Chambers landscaping also provide staffing to install irrigation and to provide guidance to volunteers planting the native plants.  The heavy stone benches donated by Ryan Construction were later moved into place by a group of strong military personnel.  It was a fun filled morning with lots of smiles and laughing and a tremendous achievement through the wonderful support of the community.
It is hard to believe 10 years has passed since then.  Congratulations to HWC on a wonderful achievement!
Jason Umemoto
Landscape Architect, Former HWC Board Member
By the way… this is what the garden looks like today. The plants that were lovingly placed by the community are thriving!
---
After years of construction, the Hawai'i Wildlife Center celebrated the grand opening of the building in November 2011, surrounded by over 400 community members, volunteers, friends, donors, and supporters. Every November we continue to honor this accomplishment by hosting a Happy BirdDays event for our community!
We remember how excited and proud we were to help with and be present for HWC's opening.  It was rewarding for us to participate and support in the beginning of such a noble goal – to assist Hawaiian wildlife.
Congratulations to you and your staff and volunteers for ten years of accomplishments. 
Larry & Peg Z
HWC Supporters
IT TAKES A VILLAGE
Behind every patient in our care are many people invested in that patient's recovery: board members, staff, volunteers, partners, donors, grantors, rescuers, and more!
Linda Elliott and I worked together for many years on the Oceania Regional Response Team (ORRT) long before her Center became reality.  It's been my pleasure to support Linda in her persistent struggles to do right by oiled or injured birds all over HI and the Pacific. Her energy, talent, and devotion have yielded terrific results, which continue to this day.  Here's to a brighter future for our avian friends!
Pat P
HWC Supporter
I've never imagined myself working at the Hawaii Wildlife Center because of my fear of birds or anything that flies.  I was shocked that they hired me in spite of me informing them of my fear.  Over the past 3 years I've learned about the different Native Hawaiian Birds, the type of species, their habitat and being able to share that knowledge to people that visited (pre COVID) or called the Center and redirecting the calls for non-native species.  My most memorable experience was when I first picked up 2 birds from cargo to transport back to the center and right before reaching Waikoloa, I really needed to use the bathroom.  I decided to stop by the Queens Market and took both kennels with me to the bathroom because I didn't want to leave them inside in my car unattended.   What I find most rewarding is when we are able to release the birds after being treated and rehabilitated.  What I really love working here at the Hawaii Wildlife Center is the entire staff, our amazing volunteers, our partners and donors.
Marie Tomas
HWC Administrative Manager
I first learned about HWC when my neighborhood visited. I had no idea what to expect and looking back I wonder how could I have spent so much time on the island without knowing about them.  I found passion, commitment, and expertise in their care for our native wildlife combined with a focus on education and community outreach – all values that I share. Since then, becoming a donor, an ambassador, and a board member, I have learned so much from HWC. They increased my understanding of our native birds, the challenges they face and what we can do. HWC has truly enriched my life.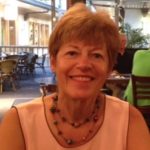 Nancy Rustad
Current Board Member
Long before the Hawaii Wildlife Center was a fully functional wildlife rehab facility it was a marvelous VISION.  Linda's personal commitment to make this project happen was an inspiration to me and to several others who agreed to participate on the HWC Board.  At that time I was the Midway Atoll National Wildlife Refuge Manager. It was highly stressful knowing that I was responsible for preventing or mitigating the impacts of a major oil spill or outbreak avian disease in this spectacular refuge. I turned to Linda Elliott to help us prepare for this challenge. Since that time she has made several visits to Midway to continue our working relationship.                                                             
Rob Shallenberger
Founding Board Member
BECOME A MONTHLY DONOR
Monthly gifts are a no-hassle way to provide ongoing support for native bird and bat patient care. Even small gifts can help provide a meal for a patient, or a dose of medication. Once you set up your monthly gift, it will become automatic until you decide to cancel.
In honor of the tenth anniversary of HWC, I want to encourage supporters to set up a MONTHLY donation, even a small one. That's what I have done for years. I've always had an interest in nature and I worked with animals in my career and as a volunteer. Now, as an older person, I make small donations monthly to several organizations. HWC helps to protect native bird and mammal populations from decades of global changes in the climate, and I love being a part of that work by donating. 
Monthly donations, even small ones like mine, give organizations stability and allow them to more easily plan for the future. I learned this as a volunteer in the office of a small non-profit, where I saw the day-to-day struggles to keep it afloat. When I first encountered HWC a dozen years ago I knew this was an important effort I wanted to be a part of. 
Mahalo nui loa to the staff and volunteers of the Hawai'i Wildlife Center!
Julie H
Monthly Donor
After retiring on the mainland from career's protecting wildlife, my wife and I were very excited to be able to join the transport team at the Hawaii Wildlife Center! From Nene geese to Shearwaters and even a bat, we have been honored to help with connecting wildlife in need to this great facility!
Thank you for all of your hard work at the center and for allowing us to be a part!
Mike & Nicole C
Wheels for Wildlife Volunteers
I have volunteered at the Hawaii Wildlife Center for many years and have enjoyed working with everyone there so much.  Except for a brief period working with mice…lots of tiny mice! I have mostly done special projects.  Rae is incredibly creative and every event brought a new project: painted plastic birds eggs for egg hunts, cut out nene and hawaiian bats for hats and masks, little manu o ku to adopt and for Christmas ornaments and that is only a few.  Some have left an indelible reminder on several of my t-shirts.  I am very proud to be part of the HWC ohana and the important work they do.
Lynda W
Education and Special Projects Volunteer
I began volunteering in Fall 2020 on the Wheels for Wildlife transport team doing Kona airport to Wildlife Center transports. In Spring 2021 I added a weekly hospital shift which allowed me behind the scenes to help care for the patients and see their rehabilitation towards the goal of release back to the wild.  I had no past experience so in particular I love the opportunity to learn directly from the Wildlife Center staff. 
Theresa E
Wheels for Wildlife and Facility Volunteer
I can't imagine another place in the world where I could find myself making a salad for a nene or weeding in an enclosure with a red footed booby, a great frigatebird and an albatross. The other day I picked up three shearwaters from the airport.
As a volunteer it's a pleasure to help wherever needed as well as to just come share space with this truly remarkable (and exceptionally nice) group of people doing their very best to save our precious native birds.
Lisen TS
Wheels for Wildlife and Facility Volunteer
I started volunteering at the Hawai'i Wildlife Center in July of 2020 and it's been one of the best experiences! As a kanaka maoli, I feel it is my kuleana to care for all things Hawai'i, and that especially includes our native species, both plants and animals. I love seeing all of the beautiful (a lot of times silly looking) native birds and being able to interact with them firsthand. I enjoy all aspects of the volunteer work whether it is feeding the birds, cleaning their aviaries, getting to help with veterinarian work the birds need and getting to know the different birds personalities. It is so rewarding being able to help malama native wildlife as a young Hawaiian. The preservation of our native habitats and native species is the foundation to a restorative future for Hawai'i's environment! I am grateful to be a part of an organization like the Hawai'i Wildlife Center who play a critical role in keeping our native birds wild!
'Auli'i M
Facility Volunteer
---
Corporate Support
Congratulations to Linda Elliott and the Hawai'i Wildlife Center on your milestone 10th anniversary! Hawaiian Electric has supported HWC since 2010 when we provided a $5,000 grant for the "Build It, They Will Fly" campaign.
Over the years, we collaborated on several memorable activities. Our employees volunteered to clear weeds and brush and make the grounds safe for patients. Most recently, HWC participated in our Resilience and Sustainability Forum for the North Kohala community. Our most memorable activity was held in 2013, when HWC hosted Holualoa Elementary, the winner of our "My Clean Energy Hawai'i" poster contest. The class received a tour of the facility, learned about HWC's work, and crafted seabird hats. Their excitement and smiles were priceless! This year, we're pleased to support HWC's O'ahu Seabird Aid Program for downed seabirds.
Mahalo for your hard work and efforts to provide state-of-the-art care and rehabilitation for native animals as well as comprehensive wildlife rescue training and public education and outreach programs. We look forward to more partnerships in the future!
Hawaiian Electric 'Ohana
Grantor, Volunteers
FULL SPEED AHEAD!
It has been an amazing first 10 years, and we're nowhere near done. In addition to continuing our statewide wildlife services, there are other exciting developments on the horizon.
MEET MAKA'IO, AMBASSADOR HAWK IN TRAINING
This 'Io (Hawaiian Hawk) was rescued in Kona in late September 2019 with a torn pupil and a wing injury. Even though were able to get him flying again and back in good body condition, the impairment from his eye injury ultimately affected his ability to hunt on his own and he was determined to be an unreleaseable bird. His behavior while in care made him a good candidate to become an education bird so we made the decision to transition him to a permanent resident instead of having to put him down.
Kumu Keala Ching visited HWC to meet this bird, and after experiencing the 'Io's personality and hearing his story, gave him the name Maka'io.
Every time I see the work done by the HWC or visit the HWC, I leave with a deep sense of hope for our Keiki's future. Being able to spend time with the resident education 'Io, Maka'io remains a favorite moment. We were able to invite Kumu Keala Ching to the center to meet Maka'io where Kumu was able to be with the 'Io, speak with the 'Io through oli, and even get up close and personal with the falconry glove on. After spending time with Maka'io, Kumu blessed the 'Io with his name, Maka'io, and shared Kumu's mana'o with us about native birds; environmental stewardship, kinship, and reciprocity; and the importance of education. It was such an honor to learn from Kumu and Maka'io, and I am happy to help shepherd the HWC efforts to connect with the wider community. 
Dr. Kimberley Greeson
Current Board Member
MORE ABOUT OUR AMBASSADOR HAWK PROGRAM
The goal of our Ambassador Hawk Program is to provide a good quality of life for Maka'io, including a varied diet, regular health checks and enrichment, provide a connection to native species, and help foster curiosity and learning of native species biology, conservation, and cultural connections.
Maka'io will be trained to be comfortable around people during educational talks, but the public will not be allowed to pet him or encroach on his personal space. When not on the glove he is able to fly and perch freely in his aviary and do as he pleases. We appreciate the service he is providing and want to create the best life for him, and do so in a culturally pono way.
---
MAKA'IO NEEDS AN AVIARY
We need to build Maka'io his own aviary, separate from our hospital and rehabilitation patients. This project is estimated to cost about $25,000 for materials and labor. If you'd like to help support a permanent home for Maka'io, you can donate right here!
Donations made through the form below will be specifically designated for Maka'io's aviary. Check back to see the fundraising progress! Please note that the progress meter is updated manually by staff and new donations are not immediately reflected in the meter.
Let's build this hawk a home!
Want to Donate? Click here for the Maka'io Aviary Donation Form!
---
INSPIRING THE NEXT GENERATION
Even though we currently do not have an Education Coordinator on staff, reaching students is still an important part of our work. In the future, we would like to expand our staff to include a designated education position to be able to increase our ability to host on-site education programs and maybe even be able to offer classroom programs too!
The pandemic had forced us to be a lot more creative with our educational offerings. We led the first-ever virtual Hawai'i Island Festival of Birds last year, and continue to make activity sheets available for download on our website. We also currently have a wildlife rehabilitation internship program and a wildlife hospital externship program available to students who want to build their skills.
One of the most amazing feelings is seeing students leave HWC with a sense of wonder and amazement about native species. One girl even told me as she was getting on to the bus to head back to school that she wanted to be an ornithologist. The best part about that? She only knew what an ornithologist was because I had told her just a few hours prior. Super thrilled to be building up the next generation of bird nerds!
Rae Okawa
Development Coordinator
Like Wildlife? Check out Our 10th Anniversary Gear
This pattern was created by the awesome folks at Ad2 Hawaii, along with our awesome refreshed logo! A wide variety of native bird silhouettes are represented, along with the Hawaiian hoary bat! These items are printed on demand and fulfilled directly by Threadless.
All earnings from Threadless sales goes towards keeping our wildlife facility operational.
Mahalo nui for your ongoing support and ALOHA!
Here's to all the exciting things to come!