1. Join Our Email 'Ohana
Want to stay in the loop? Sign up to receive periodic updates including patient stories, special event notifications, and more!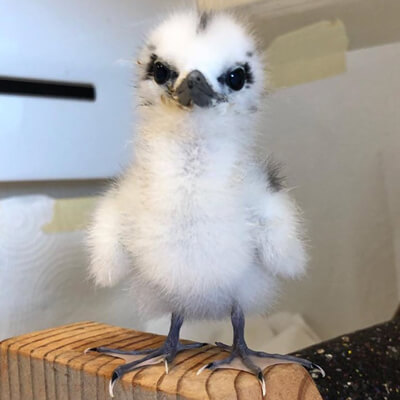 2. Donate
Your donation provides top-notch care for the birds in our facility and supports our important emergency response and rescue service. Your donation gives native Hawaiian species the chance at life in the face of extinction.
We encourage monthly gifts as our team works year-round to provide comfortable recovery for Hawaii's birds in need. Donate below with a credit card or PayPal.
Thank you for your commitment to Hawaii's wildlife and a future of natural richness.
Want to support as a business?
3. Volunteer
I am on…
Hawai'i Island

On-Site Volunteer Opportunities

These are the areas we typically need the most help with. If you have skills or specialize in any other area that you think may be of help to us, please let us know.

Facilities

Gardening/landscaping
Housekeeping
Maintenance

Wildlife Care

Housekeeping (laundry, dishes)
Facilities care/maintenance
Pool maintenance
Food prep

Volunteers in the wildlife department get to go behind the scenes in the wildlife hospital and may also get the opportunity to work with wildlife staff on patient care.

Education and Outreach

Special event days
Outreach events – table/activity support

We are always looking for volunteers to help us at the Hawaii Wildlife Center. If you would like to volunteer, please download and complete our application form and email it to volunteer@hawaiiwildlifecenter.org or drop it by in person.
Kaua'i

We work with Save our Shearwaters on Kaua'i. If you'd like to get involved with native bird and bat response and care on Kaua'i, check them out!
Remote Volunteer Opportunities
Please email volunteer@hawaiiwildlifecenter.org if you have skills in a specific field and would like to volunteer remotely.
---
OTHER WAYS TO GET INVOLVED
Wildlife Rehabilitation
Internships and Externships